When You See Arrows

Click to See More Photos or Videos
Norwood Scale
1-3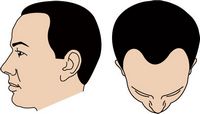 Norwood Scale Class 1
Normal - no hair loss.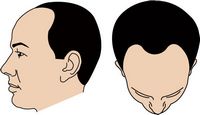 Norwood Scale Class 2
This is the initial stage of baldness where hair is receding slightly in the temple area in a wedge shaped pattern.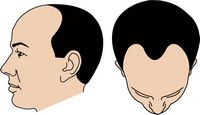 Norwood Scale Class 2a
Same as Class 2 but slightly more defined.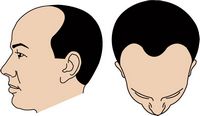 Norwood Scale Class 3
Very noticable recession
in the frontal area.
Diagnosis:
Norwood Scale Class 2-3 represents various stages of hair loss in the frontal hair line and possibly the temporal areas.
Please note: Every patient is different. Therefore, every surgical hair transplant will be different to match your needs! We encourage you to meet with Dr. Bolton for a free no obligation consultation to determine your current hair loss situation.
**Norwood Scale Class 1 represents a normal head of hair with no hair loss.
Solution:
For those who are losing their hair in the frontal hairline and temporal area, a small to moderate hair transplant procedure (2000 - 3000 hairs) would be beneficial to restore the frontal hairline and can greatly improve your overall appearance while increasing your self confidence.
Preventative:
Propecia and Rogaine can be used to prevent future baldness. The laser comb is also effective for hair loss prevention.
Click to view closeup of Norwood Scale Chart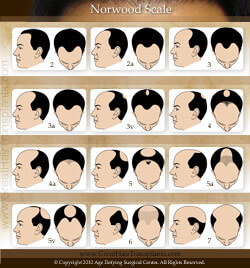 Receding Hairline
Beginning Stages of Hair Loss