Great Hair Transplants Serving Wisconsin
Residents in Racine, Milwaukee, Madison, Green Bay, Kenosha, can now get a great hair transplant in one of our state of the art facilities. If you fly to one of our locations you will get an amazing travel allowance of $1500 off your procedure because we want everyone across the nation to have this opportunity. PLEASE NOTE: Patients must provide travel receipts to be reimbursed!See how our special MaxHarvest procedure will give you more hair and a more natural looking result all for less money. Please call us today at 877.424.7535 to make an appointment for a free consultation.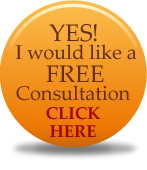 THE PATIENT AND ANY OTHER PERSON RESPONSIBLE FOR PAYMENT HAS A RIGHT TO REFUSE TO PAY, CANCEL PAYMENT, OR BE REIMBURSED FOR PAYMENT FOR ANY OTHER SERVICE, EXAMINATION, OR TREATMENT THAT IS PERFORMED AS A RESULT OF AND WITHIN 72 HOURS OF RESPONDING TO THE ADVERTISEMENT FOR THE FREE, DISCOUNTED FEE, OR REDUCED FEE SERVICE, EXAMINATION, OR TREATMENT.
Please Contact Me About Hair Transplants!

Attention
: Overseas
011-954.649.5079
Miami Residents:
Ask About Our
Brickell Ave Location