Take Charge Get Your Hair Back
Get More Hair with MAXHARVEST
---
You can also email photos
Click Here:

---
Great Hair Transplants Serving West Virginia
People who live in Wheeling, Morgantown, Charleston, Huntington, Parkersburg or another West Virginia location can fly in to one of our state-of-the-art facilities to get the best hair transplant available. Get a $1500 travel allowance when you travel here for a hair transplant. PLEASE NOTE: Patients must provide travel receipts to be reimbursed!Ask about our innovative MaxHarvest procedure which gives you more hair and more natural results in just one procedure at half the cost. Call today for a free consultation over the phone, virtually or in person.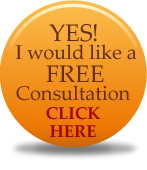 THE PATIENT AND ANY OTHER PERSON RESPONSIBLE FOR PAYMENT HAS A RIGHT TO REFUSE TO PAY, CANCEL PAYMENT, OR BE REIMBURSED FOR PAYMENT FOR ANY OTHER SERVICE, EXAMINATION, OR TREATMENT THAT IS PERFORMED AS A RESULT OF AND WITHIN 72 HOURS OF RESPONDING TO THE ADVERTISEMENT FOR THE FREE, DISCOUNTED FEE, OR REDUCED FEE SERVICE, EXAMINATION, OR TREATMENT.
Please Contact Me About Hair Transplants!

Attention
: Overseas
011-954.649.5079
Miami Residents:
Ask About Our
Brickell Ave Location