18 YEARS Exclusively Dedicated to Hair Transplants with Unsurpassed Results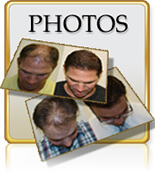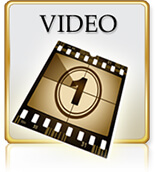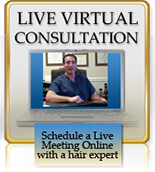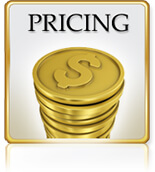 Are you ready to get a hair surgery for your hair loss? [more]
Get a hair transplant at the BEST price and the MOST HAIR in only ONE procedure! Deciding to have a hair implantation is a major life decision.  If you are at the point where you are concerned about hair loss, then you are ready to take the next step.  The question is what is the next step?  There are several alternatives to hair restoration surgery.  For one, you could do nothing at all.  Secondly, you could use something to help maintain your existing hair such as medicines, herbal remedies and hair care products. Lastly, you could wear a wig or hair piece. Chances are if you're reading this you're looking for a permanent solution to your balding problems and wondering about hair replacement. Maybe it's time to get a procedure. Click here, if you're interested in hair implantation cost.

WE ARE DIFFERENT! FIND OUT HOW
All PHOTOS BELOW REPRESENT ONLY ONE PROCEDURE.
Dear potential or existing patient, please note that there are variances with everybody. Results are based on you. In most cases final results will not be seen until 12-18 months following the date of your procedure. For example, if you see an example of early results at 4 months here on our website that does not mean you will have the same outcome. Remember everybody is different. I look forward to meeting you in person.

-- Dr. Brett Bolton


We've Got New Photos... WHAT A DRAMATIC DIFFERENCE!

All these patients look fabulous. They are each at different stages of hair growth but everyone is already experiencing the life changing effects of just one MaxHarvest procedure. More hair in one procedure than anywhere else with no visible scar: YOU WON'T GET THIS ANYWHERE ELSE. That's the MaxHarvest method!
---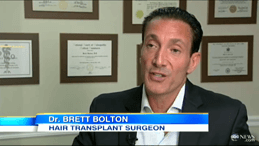 Good Morning America asked Dr. Brett Bolton to share his expertise as a hair transplant surgeon on a story about Back Street Boy A.J. McLean! Hair transplants are life changing especially Great Hair Transplants MaxHarvest procedure!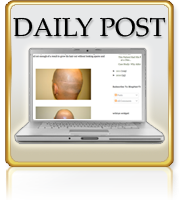 Great Hair Transplants Day to Day
Check in with Josh and find out what's going on in the office of Great Hair Transplants. See the latest photos and read the latest stories about GHT patients that travel from all over the country to get the most hair possible at a price that's worth the trip! VISIT THIS INFORMATION FILLED BLOG NOW!
---
Attention Military Personnel, Veterans, Fireman and Policeman
At Great Hair Transplants, we love those who work so diligently to keep us safe. If you are in the military or serve as a policeman or fireman, please inquire about our "Servicemen" discounts!
MaxHarvest™ Hair Transplant is a specialized hair restoration surgery developed by Dr. Brett Bolton which incorporates a distinctive harvesting technique that safely extracts the maximum number of hairs possible based on the individual's scalp elasticity and donor area condition. [
read more
]
---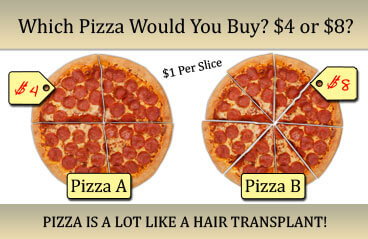 Is a Hair Transplant Like a Pizza?
Click here to find out why a hair transplant can be very similar to a pizza.
---
FUE* / Robotic Hair Transplants: Available
at Great Hair Transplants!
Are you looking for FUE or the latest Robotic Hair Transplant? Please call our office to speak to one of our patient advisors about follicular unit extraction.
*find out if you're a candidate today! Please note: Bolton Bundles and MaxHarvest are not available with FUE/Robotic procedure.
---
For As little as ONLY $167 mo. You can get more hair than anywhere else
Difficult Cases!
Here at Great Hair Transplants the MaxHarvest™ Procedure is really showcased in our patients patients with the most extreme situations. Whether its a birth defect, an injury, bad scars or devistating results that need to be corrected from another clinic, patients can have hope for a lifechanging result.
FEATURED TIMELINE VIDEOS! From the Beginning through 1 year Later!
Did you ever wonder how you'll look 10 days after hair implants surgery? How about 2 weeks or 3 months? Watch these videos that follow the patient before the surgery all the way to the 1 year mark! Our timeline videos set us apart because you get to see it all from beginning to end!
MUST SEE VIDEOS FOR THOSE INTERESTED IN HAIR TRANSPLANTS!

Do you like to watch
our Videos?
Click to see our newest videos hot off the press. You can also visit Youtube and subscribe to our video channel.


Would you like to see a sampling of killer hairlines?
Because of our unique MaxHarvest technique these patients enjoy the hairline they had many years ago.


Do you want to know the secret of a good Hair Transplant?
There is a reason why all our patients get more hair and better natural looking results in just 1 procedure. Click to find out why!

Does It Make Sense To Travel
For a Hair Transplant?
what about this
The Answer is Yes! If you Want the Very Best Results.
Get the MOST Hair in ONE hair implants procedure! Don't allow distance to stop you from getting the best hair procedure available. We offer a great travel discount.
The MaxHarvest hair transplants technique is a simple outpatient procedure that can easily be done for patients everywhere. We currently have patients in all the designated states.
If you're not a patient yet, please allow us to add you to our Great Hair Transplants family of satisfied patients!
Patients Travel From All Over the Country and
Even The World For A Great Hair Transplants Procedure!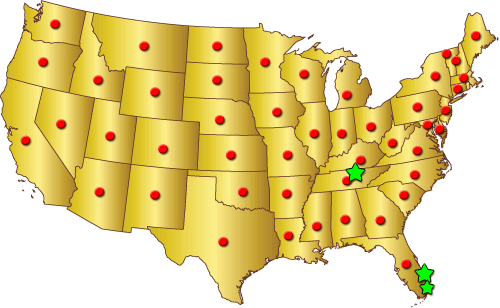 Patients have also traveled from:

Alaska

Aruba

Bahamas

Brazil

Canada

Cayman Islands

China

Columbia

Curaco

Denmark

England

France

Greece

Guatemala

Hawaii

Hong Kong

Ireland

Malta

Norway

Portugal

Puerto Rico

Sweden

Tobago
Trinidad

Venezuela
ATTENTION MIAMI RESIDENTS! Ask about our Brickell Avenue location!

Dr. Bolton is a Hair Surgeon
Dr. Brett Bolton is sought after by celebrities, grammy winners, Oscar winners, and politicians!
With an office in Fort Lauderdale we're just minutes away from South Florida's major hot spots. For those out-of-towners, I am the Miami hair restoration specialist you've been looking for. I have only been trained in hair surgery. It is all I do, and it is all that my staff does. I have been doing procedures for 13 years. I have performed thousands of surgeries and I have nothing but happy patients. I fully stand behind my work and I guarantee a successful outcome!
10 Great Reasons to Choose our Clinic

close



Hair Surgeon Tells His Story
Dr. Brett Bolton, creator of the MaxHarvest™ technique tells his story in an up close and personal narrative. Find out how he developed the techniques he uses today and why he is so passionate about his practice. [ read more about this
hair surgeon
]


See More Articles