When You See Arrows

Click to See More Photos or Videos
We Focus on Results - Period
Hair Loss Doesn't Discriminate
---
You can also email photos
Click Here:

---
Great Hair Transplants Serves:
Albany County
Big Horn County
Campbell County
Carbon County
Converse County
Crook County
Fremont County
Goshen County
Hot Springs County
Johnson County
Laramie County
Lincoln County
Natrona County
Niobrara County
Park County
Platte County
Sheridan County
Sublette County
Sweetwater County
Teton County
Uinta County
Washakie County
Weston County
Great Hair Transplants Serving Wyoming
No matter if you live in Cheyenne, Jackson Hole, Laramie, Sheridan, Casper, Sheridan, Buffalo or any other Wyoming location, Great Hair Transplants is pleased to provide the finest hair transplant, hair restoration and hair loss prevention services for you. Here is home of Yellowstone National Park, one of the most beautiful places in the world.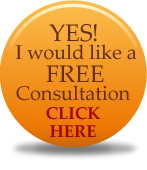 THE PATIENT AND ANY OTHER PERSON RESPONSIBLE FOR PAYMENT HAS A RIGHT TO REFUSE TO PAY, CANCEL PAYMENT, OR BE REIMBURSED FOR PAYMENT FOR ANY OTHER SERVICE, EXAMINATION, OR TREATMENT THAT IS PERFORMED AS A RESULT OF AND WITHIN 72 HOURS OF RESPONDING TO THE ADVERTISEMENT FOR THE FREE, DISCOUNTED FEE, OR REDUCED FEE SERVICE, EXAMINATION, OR TREATMENT.
Please Contact Me About Hair Transplants!

Attention
: Overseas
011-954.649.5079
Miami Residents:
Ask About Our
Brickell Ave Location