When You See Arrows

Click to See More Photos or Videos
Don't pay MORE
MONEY for MORE GRAFTS to get less density!
At Great Hair Transplants you will know exactly how much hair density you can expect (number of hairs) to get prior to the procedure.  You can be confident that Dr. Bolton will get you the maximum amount of density that can be achieved in one procedure with the most natural looking result possible.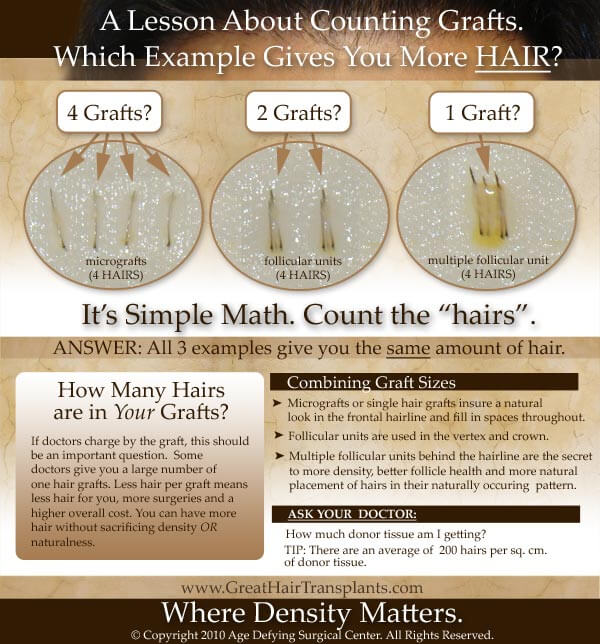 THE PATIENT AND ANY OTHER PERSON RESPONSIBLE FOR PAYMENT HAS A RIGHT TO REFUSE TO PAY, CANCEL PAYMENT, OR BE REIMBURSED FOR PAYMENT FOR ANY OTHER SERVICE, EXAMINATION, OR TREATMENT THAT IS PERFORMED AS A RESULT OF AND WITHIN 72 HOURS OF RESPONDING TO THE ADVERTISEMENT FOR THE FREE, DISCOUNTED FEE, OR REDUCED FEE SERVICE, EXAMINATION, OR TREATMENT.