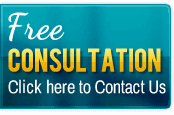 The Bolton Bundle™ - Unique Advanced Hair Transplant Procedure by Dr. Brett Bolton
Bolton Bundles™
"If it looks completely natural, and boosts density by two to three times, why wouldn't I use ALL my options to give patients the best possible result?"

— Dr. Brett Bolton
Click on Image
Below to see Video
The Bolton Bundle™: Not Your Ordinary Graft...
2 to 4 times more hair per graft
gives you density you've been longing for
Dr. Brett Bolton has blazed a new trail in the hair transplant industry. Over the past 16 years he has refined a graft size that is placed behind the frontal hairline to deliver thicker more natural results. This graft size is not common in the hair transplant industry. It's a slit graft that is small enough to thrive when placed tightly together with other grafts and large enough to make a huge difference in density.
Bolton Bundle™ Advantages:
1
More Density
A Bolton Bundle, also known as a Multiple Follicular Unit Graft, contains 4 - 8 hairs per graft. This size graft is not typically used in the industry.
---
2
More Natural Results
The results are more natural because the hairs are kept in their original bundle the way mother nature intended.
---
3
More Resilient
The grafts are more resilient because there is less disection and less time on the table. Bolton Bundles speed up surgery time by several hours. Dr. Bolton's special technique places grafts precisely to insure that the grafts have the best change of survival.
---
4
Faster Surgery
Because there is more hair in a single placement, surgery time is reduced by hours.
What Doctors Don't Want You To Know
Doctors across the country and across the world only use one and two hair grafts. With FUE and micrograft techniques, doctors claim that it's 'more natural'. The truth is, it's more money for patients because you will need more surgeries to achieve the density you desire. Bolton Bundles are completely natural.
We Challenge You to Look at our pictures and videos and you be the judge!
COMPILATION GALLERY VIDEOS
Oct 23, 2018 4:36pm

Hair Transplant Society User

It's been one year since my HT surgery with Dr.Bolton.The result has exceeded my expectations.My hair looks great.I haven't met one person who would think that I ever had anything done with my hair,and actually I have gotten some compliments from different guys whenever we had conversations about hair in gym and other places.Guys usually would...

view more

Feb 13, 2018 2:20pm

Rory Perimenis

The best! Very professional, the staff is great and everyone is very welcoming. Do not go anywhere else ! Phenomenal experience, highly recommend !

Oct 31, 2017 5:35pm

VLADIMIR M.

I started loosing my hair about 5 years ago and I had to do something about it. FUE was the method that I thought would be the best(so called scarless.not true,you get a lot of small scars).To be fair the doctor I picked did as good job as FUE could offer but the method does not give you enough hair,one year later I have had another FUE procedure...

view more

Aug 22, 2017 4:48pm

William Puckett

Very personable and professional. My discussion with Dr. Brett Bolton was both friendly and informative and through my research and experience believe him to be the best in his field. His staff was also very professional and friendly and I would highly recommend him to anyone considering a hair transplant!

Apr 23, 2017 9:49pm

Lu M.

Expectations were well communicated. Premeeting was truly consultative. All my questions were answered. From there they were a class act. Highly recommend going with Josh's lodging arrangement. I give them five stars.

Apr 21, 2017 4:24pm

Thomas K.

I had a H.T. with Dr. Brett Bolton about 18 mths ago and had a really great experience there- very happy with the results, especially with his ability to help conceal/blend a terrible, previous HT surgery I had with another doctor 20 years ago. It was such a difference, just wish I had gone to him the first time around. I'm getting ready to...

view more

Apr 01, 2017 11:18am

Ross Hughes

I visited dr. Bolton like many about my concerns about my thinning hair. I visited other hair restoration, but felt the most comfortable with Dr. Brett Bolton, josh and his professional staff. He was honest, didn't sugar coat anything which I appreciated. I had surgery in August of 2015. Couldn't be happier with my results. Best decision I ever...

view more

Mar 26, 2017 3:11pm

Andrew Cox

I had been experiencing hair loss for the past 10 years, my mid Twenties. I had been in denial of this fact, and family and friends, trying to be nice I guess, would confirm I was "crazy, you're not going bald!". I had researched hair transplants for years, and even had consultations with local hair doctors in my area.; Including the doctor who...

view more

Feb 16, 2017 10:28pm

Ric Boyd

It was an amazing experience From the time I got there to the time I left they made me feel very comfortable. The staff was very knowledgeable and Dr Bolton was extremely professional in his work. Mike the hair consultant was amazing and the results I have with my hair exceeded all my expectations You guys are champions!!!!!!! Thanks...

view more

Feb 01, 2017 9:24pm

Matthew G

From the moment I walked into Dr. Brett Bolton's office, I had a good feeling. Meeting with Josh and Dr. Brett Bolton for the first time only reinforced this feeling. They both gave me their undivided attention and answered all my questions. I was at a low point in my life as far as self-confidence due to my hair loss (which had seemingly sped up...

view more

Mar 28, 2014 12:33pm

Bob M.

Procedure Went well! Doctor Brett is a great guy all around. Everyone deserves 5 stars...Dr.B and staff! Everything has turned out better than I had expected. I feel like a million bucks. What a major confidence booster.

Jul 29, 2014 5:05pm

Raul Rios

With so much success with my first mini procedure, I decided to go for a second procedure with Doctor Bolton. My personal experience with Doctor Bolton at Great hair transplants was great! The staff was very nice and polite. The procedure was painless. I highly recommend anyone who wants to get get a hair transplant with Doctor Bolton

Sep 16, 2014 4:11pm

Simon Taylor

Dr Bolton was fantastic when doing my hair transplant I have already recommended him to my friends, you tell he loves and is enthusiastic about his job, this is a good quality to have as he strives to do his best for you, and give you the best possible result. I would recommend him to anyone.

Aug 18, 2014 3:01pm

K Sears

At just 4 months after the procedure that I had with Bolton I have noticed a significant change in my hairline. I'm eager to see the finalized result in about 8 more months. I'm beyond satisfied with the quality of care that was administered during the procedure. Thanks Team

Jul 22, 2014 10:59am

Rob M.

I'm pretty satisfied with the results - it looks much better than it did before!

Mar 28, 2014 3:40pm

Jerry M.

The MaxHarvest procedure has changed my life. Quite skeptical in the beginning Ill admit, but I'm walking proof that just one MaxHarvest procedure with Dr. Brett Bolton can give you the same result that I have. I figured that if I was going to have to procedure I may as well go ahead and double the density! My hairline and crown area are both...

view more

Dec 02, 2013 12:44pm

Sergio A

Hi Josh Yesterday I went to cut my hair and I will even just five months of the operation can not imagine the happiness I felt after looking in the mirror and realize that my density is back . I was beginning to forget as I was when I did not suffer from baldness , I am extremely happy with the results so far despite the short time and I know...

view more

Dec 03, 2013 1:18pm

Marius D

Very glad to have traveled in for Dr. Brett Bolton. The results are starting to come and am happy so far but looking forward to the final result! Great experience. Skyped Josh from Sweden on a Saturday, signed up for the procedure and found the process to be very easy.

Apr 25, 2014 5:20pm

Marius D

I live in South Florida and actually noticed Dr.Bolton's office driving by. I had a previous procedure with a different doctor and wasn't completely satisfied. I have a lot of hair on the sides and back I expected more.rnrnI met the consultant Josh and liked his approach of showing my Dr.Bolton's videos, photos and explaining his technique and...

view more

Nov 06, 2013 7:28pm

Mayyun Ordaz

My hair loss always bothered me it was always in the back of my mind. I started searching for information on hair transplants and came across Dr. Brett Bolton's YouTube videos. The videos were amazing! Video after video showing patient results and no donor scars really made it an easy choice for me. I am anxiously waiting my final results!