This patient flew in for a hair transplant procedure with Dr. Bolton and had his hairline completely restored, reframing his entire face.
Here are his 5 month results, and he still isn't even at the half-way point.
Before / 5 Months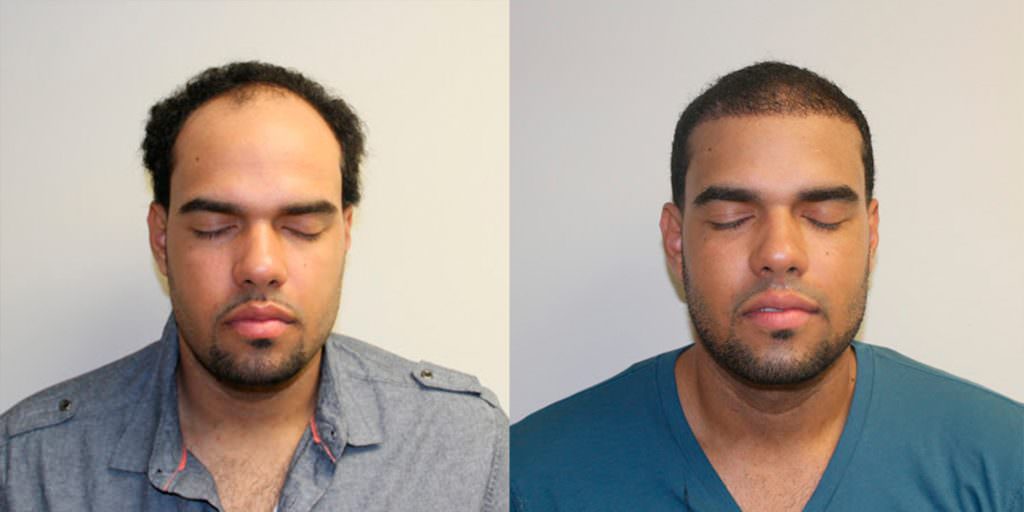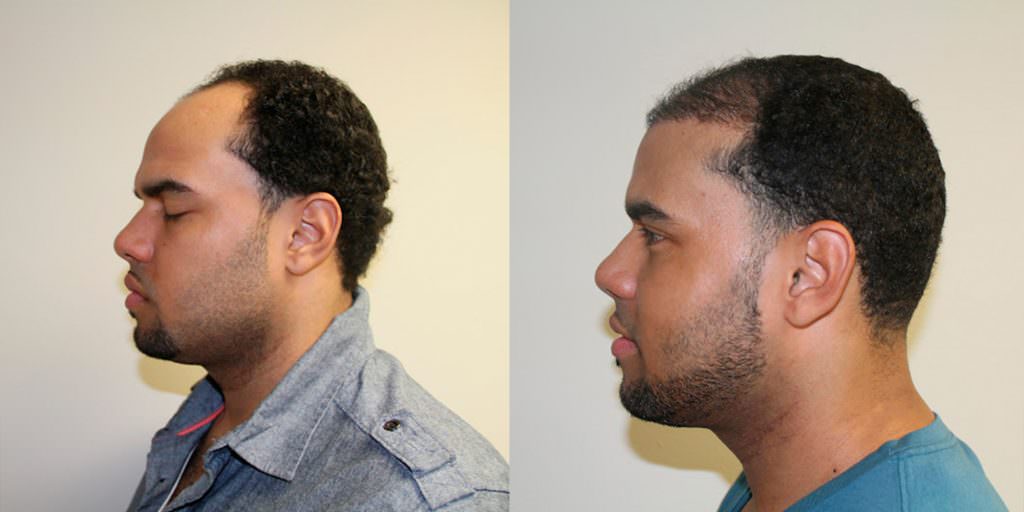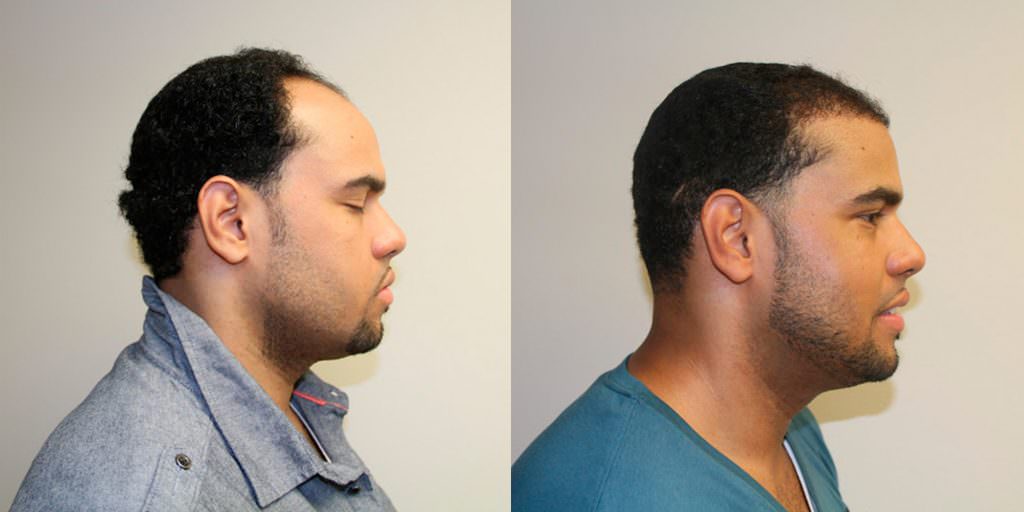 Check out his undetectable donor scar with short hair.