This patient had a previous surgery with a large corporate chain and didn't receive the results he had hoped for.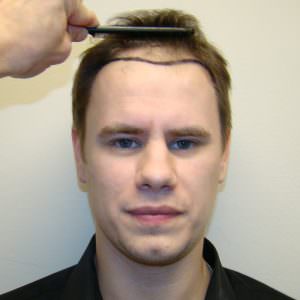 He was left with unfavorable results and a fairly large scar.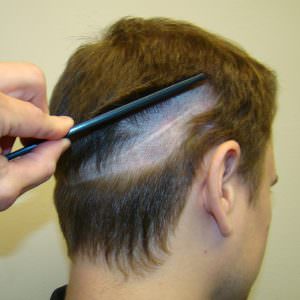 Dr. Bolton removed his previous scar during his Maxharvest™ procedure and it is noticeably smaller, even immediately after the procedure.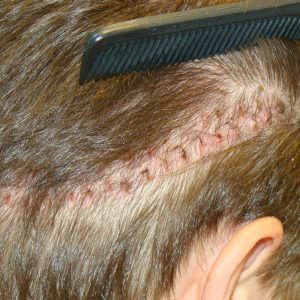 Before / 4 Months