Natural Hair Transplant Clinic In Des Moines, Iowa
How do I Choose the Best Hair Transplant Surgeon?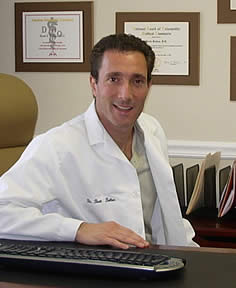 If surgery seems to be the answer for you, it is in your best interest to seek the best hair transplant surgeon possible. 
Shop carefully, the same as you would if you were purchasing a new car or a house. 
You would not buy the first house you see, would you? So do not make a decision to do hair transplant surgery with only meeting one hair transplant physician.  There are multiple philosophies about hair transplants (further explanation to follow), become educated about them and make an informed decision so you can choose the best hair transplant surgeon for you. 



Do not shop price, because in many instances you will get what you pay for. 
This holds true for any cosmetic surgical procedure, pick the best hair transplant surgeon not the best price!



How much hair is really being moved during a hair transplant?
The question that needs to be asked to any hair transplant physician you consult with regarding a hair transplant procedure is how much hair is going to be moved? There are numerous amounts of sales techniques that are being used by hair transplant consultants and doctors. The most common one is by the number of grafts. This to me is very deceiving, because a graft could have only one hair in it, or it could have multiple hairs in it. So if a consultant or doctor tells you he is going to give you 1000 grafts, what does that tell you? The answer is nothing. They could give you all one hair grafts. What you want to know is how large is the size of the donor strip that is being harvested. This tells you in much greater detail about the amount of hair being moved.

When I do my largest size case on someone, I move approximately 30-35 cm (11.81 inches by 13.78 inches) in length and approximately 1- 1.4 cm (.39 inches by .54 inches) in width. This will vary from patient to patient based on their individual head circumference and elasticity of their scalp. This amount could yield up to 8000 hairs based on your own unique characteristics. If I can get more, I will; it just depends on the circumstances and you never know for certain until you do the hair transplant procedure. This is the "truth in lending" of the hair transplant industry, how big is the strip (the area being harvested)? Do not be deceived, ask the right questions and then you can make an informed decision so that you will insure that you have chosen the best hair transplant surgeon.



Go to a Hair Replacements Specialist

There are a number of physicians that are performing hair transplants, although, this may not be there specialty.  Would you go to a drugstore to purchase tools for your home, or would you go to a hardware store?  Yes, you may find some tools at the local drugstore, but are you going to get the best tools with the most knowledgeable staff informing you on the tools there?  The answer is obvious; you need to go to a specialist in the industry.  When you go to a hair transplant specialist, that is all that they do, they do not do anything else in that office.  This means that all of the staff only performs

hair transplant surgery

.  This is super important, because hair transplant surgery is performed by a team; and the final results are not only based on the performance of the physician, but on the whole surgical team.
We truly believe Dr. Bolton is the best hair transplant surgeon for your future hair transplant surgery.
COMPILATION GALLERY VIDEOS
Jun 19, 2021

Dr Bolton and his staff are amazing. Not only has my transplant turned out great but the professionalism and follow up years later speaks volumes. It never felt like they just wanted to rush me in and get my money. I paid them and they still touch base to check on me and see how things are going. I was on track to be bald by 40 and as I'm about to...

Jun 19, 2021

Josh and Dr. Bolton as well as the whole team are highly professional people. I flew from Massachusetts for my hair transplant and I'm super happy with the result. Honestly look at my pictures... The density is great and looks completely natural. This procedure was definitely worth it and I recommend every one to call Great Hair Transplant for a...

Jun 17, 2021

I had a procedure with Dr. Bolton in December of 2021. I had had 2 procedures with other clinics, with little results. The "Big name" clinics are way overpriced for what you get. When you go to the clinics who do a lot of advertising, the consumer tends up paying for it. Dr. Bolton moved more hair in one procedure than the two previous procedures...

Jun 16, 2021

Dr. Bolton and his team were A1 throughout the entire process. Michael was my liaison and treated me like family. Everyone was friendly and professional. Most importantly, Dr. Bolton and his team were honest and direct about strategy and expectations which led to great results! Very personable group who stand by you every step of the way with...

Jun 11, 2021

A doctor's perspective: As a doctor myself I search out the best and most highly skilled medical professionals for me and my patients. Dr Bolton's techniques are highly innovative and his skill is evident in the invisible scar left post surgically on my scalp. He artistically created a natural hairline and his Bolton bundle technique filled in the...

Jun 3, 2021

I don't even know if I should be writing a review as the world will now know that I had hair transplant surgery. Dr. Bolton is a true artist and no one can tell that I had hair transplant surgery. I was lucky to get the surgery in late January prior to the COVID, and I want to thank the entire team to accommodate me on such a short notice. Post...

May 30, 2021

I have had two hair transplants with Dr. Brett Bolton at Great Hair Transplants in Fort Lauderdale, FL. Both times were life changing! Before seeing Dr. Bolton, I had already been experiencing significant hair loss since age 23 (2009). By the time I decided to see Dr. Bolton for a hair transplant I was a Norwood 5\6 with no hairline and major loss...

May 26, 2021

I had my hair transplant with dr Bolton about a year in a half ago and I'm so happy with my results. It has really boosted my confidence. I get so excited when I look in the mirror Sometimes. If your thinking of a hair transplant your in good hands with dr Bolton and his staff. They are so nice and josh has always been there to answer any questions...

May 21, 2021

The best decision I have ever made. After 6 months my hair looked amazing I'm getting tons of compliments. Also Dr. Bolton and his staff are amazing. I thought it was going to be a hard and painful procedure but was easy and the the doctor and his staff made it so comfortable for me. I recommend Dr. Bolton.

May 17, 2021

I have been to Dr Bolton a couple of times for extensive work on my head and the times that I went Dr Bolton and his staff have been fantastic They made me feel comfortable and did a great job on my head now I have a full head of hair and I got my confidence back thanks Dr Bolton , Josh and staff for everything Al Corricelli


22 YEARS EXCLUSIVELY DEDICATED TO HAIR TRANSPLANTS WITH UNSURPASSED RESULTS
Excellent