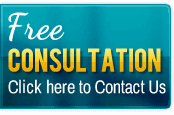 Hairline Patients Photos - Unique Advanced Hair Transplant Techniques by Dr. Brett Bolton
Hair Transplants Hairline
Oct 23, 2018 4:36pm

Hair Transplant Society User

It's been one year since my HT surgery with Dr.Bolton.The result has exceeded my expectations.My hair looks great.I haven't met one person who would think that I ever had anything done with my hair,and actually I have gotten some compliments from different guys whenever we had conversations about hair in gym and other places.Guys usually would...

view more

Feb 13, 2018 2:20pm

Rory Perimenis

The best! Very professional, the staff is great and everyone is very welcoming. Do not go anywhere else ! Phenomenal experience, highly recommend !

Oct 31, 2017 5:35pm

VLADIMIR M.

I started loosing my hair about 5 years ago and I had to do something about it. FUE was the method that I thought would be the best(so called scarless.not true,you get a lot of small scars).To be fair the doctor I picked did as good job as FUE could offer but the method does not give you enough hair,one year later I have had another FUE procedure...

view more

Aug 22, 2017 4:48pm

William Puckett

Very personable and professional. My discussion with Dr. Brett Bolton was both friendly and informative and through my research and experience believe him to be the best in his field. His staff was also very professional and friendly and I would highly recommend him to anyone considering a hair transplant!

Apr 23, 2017 9:49pm

Lu M.

Expectations were well communicated. Premeeting was truly consultative. All my questions were answered. From there they were a class act. Highly recommend going with Josh's lodging arrangement. I give them five stars.

Apr 21, 2017 4:24pm

Thomas K.

I had a H.T. with Dr. Brett Bolton about 18 mths ago and had a really great experience there- very happy with the results, especially with his ability to help conceal/blend a terrible, previous HT surgery I had with another doctor 20 years ago. It was such a difference, just wish I had gone to him the first time around. I'm getting ready to...

view more

Apr 01, 2017 11:18am

Ross Hughes

I visited dr. Bolton like many about my concerns about my thinning hair. I visited other hair restoration, but felt the most comfortable with Dr. Brett Bolton, josh and his professional staff. He was honest, didn't sugar coat anything which I appreciated. I had surgery in August of 2015. Couldn't be happier with my results. Best decision I ever...

view more

Mar 26, 2017 3:11pm

Andrew Cox

I had been experiencing hair loss for the past 10 years, my mid Twenties. I had been in denial of this fact, and family and friends, trying to be nice I guess, would confirm I was "crazy, you're not going bald!". I had researched hair transplants for years, and even had consultations with local hair doctors in my area.; Including the doctor who...

view more

Feb 16, 2017 10:28pm

Ric Boyd

It was an amazing experience From the time I got there to the time I left they made me feel very comfortable. The staff was very knowledgeable and Dr Bolton was extremely professional in his work. Mike the hair consultant was amazing and the results I have with my hair exceeded all my expectations You guys are champions!!!!!!! Thanks...

view more

Feb 01, 2017 9:24pm

Matthew G

From the moment I walked into Dr. Brett Bolton's office, I had a good feeling. Meeting with Josh and Dr. Brett Bolton for the first time only reinforced this feeling. They both gave me their undivided attention and answered all my questions. I was at a low point in my life as far as self-confidence due to my hair loss (which had seemingly sped up...

view more

Mar 28, 2014 12:21pm

Luis S.

I wasn't confident before I had this procedure done. Had many insecurities within myself because of my lack of hair. Dr. Brett Bolton changed my life. I had went to multiple doctors before coming across him, had lost hope in finding a perfect match. But after meeting with him and his wonderful staff, I had a gut feeling he was the Doc for me!...

view more

Mar 19, 2014 12:38pm

Dominic Villani

I'm very grateful to have had Dr. Brett Bolton perform my hair procedure. I'm also delighted to be able to share my experience and refer him to new patients. My hairline alone has taken at least 8-10 years off of my appearance. The top and middle of my head is very thick and I'm able to style my hair as I once desired in my younger days. Not only...

view more

Apr 07, 2014 2:08pm

Cody H.

Dr.Bolton was my first procedure at first I was hesitant regarding the pain. Thankfully I was surprised at how easy the procedure was. The results made a massive difference my hair is so natural and looks GREAT. I want to do another procedure to get more it's well worth it's cost I wouldn't care if the cost was 10 times as much. I look forward to...

view more

Dec 04, 2013 6:34pm

Andy P.

The service as well as the experience was just overall fantastic. There was no pain involved. I am very pleased with the results. I find myself having a lot more hair now then i have in a very, very long time.

Aug 07, 2014 4:14pm

D O

The first doctor True & Dorin botched my procedure. I was left with a bad scar and bad results. Thankfully I seen Dr.Bolton's website and videos and gave the procedure a second try. I couldn't be more happy with what Dr.Bolton did for me! My scar is completely fixed and my results are 100 times better.

Apr 11, 2014 3:52pm

Joseph T.

The Staff has been amazing! Doctor B is very kind hearted and an awesome guy. I had a great time in office. I felt comfortable, everyone was really nice. I wouldn't go to any one else to get this procedure done. I highly recommend Dr B. My results have made me feel like a new man.

Jul 15, 2016 8:08am

Abhishek Nagaraj

Got a hair transplant procedure done here and it didn't feel like a procedure at all. Fantastic experience, Both Dr Bolton and Josh are very professional and follow up is really good. Highly recommend!

Apr 23, 2014 4:27pm

B R

My procedure was excellent very quick an painless. Josh was great, the front desk help an the nurses are phenomenal they work very fast. The procedure was an amazing turn around in my life. I am very happy with the results and impact its made. The results are more than I could have asked for!

Nov 20, 2013 11:18am

Hunter Sleiman

Office staff was very knowledgeable. More than happy with my personal results. Hair is very easy to maintain! All questions were answered, and everyone was very helpful.

Sep 22, 2014 5:13pm

D C

Great results great staff! 4 months and I look forward to more growth and density. Anyone wants to know more about my experience feel free to message me on here.