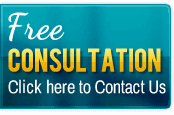 Hair Transplants Equipment - Unique Advanced Hair Transplant Techniques by Dr. Brett Bolton
Click on Image
Below to see Video
State of the art
Your hair is our priority. That's why our technology is state-of-the-art so we can deliver the best results for our patients.
Spotlight on Equipment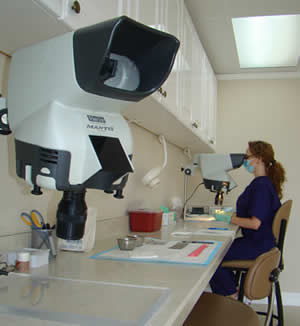 There are several major components that make a hair transplant surgery successful. There are however, two key features used at Great Hair Transplants that are important to feature.
State-of-the-Art Microscopes
It's imperative that each graft is precisely cut to insure the health of the hairs and the success of the transplant. That's why our technicians use microscopes to prepare hair grafts for the restoration process. Each graft is carefully separated under strong magnification to insure that the hair follicle roots are not nipped or damaged in any way. Carefully separating the grafts also guarantee that there is the right amount of tissue surrounding each delicate hair follicle.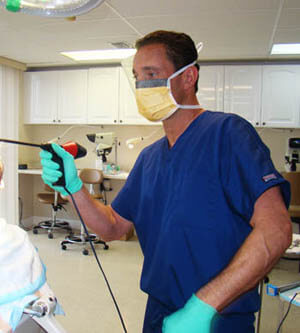 Infrared Coagulator Facilitates Better Cleaner Closure
Dr. Bolton uses a Redfield Infrared Coagulator which is a special cautery machine that uses infrared light technology to seal vessels and control bleeding without causing surrounding structural damage to the skin or follicles.
A regular cauterization machine alone can cause burning of the skin and destruction of the hair follicles which affects the overall outcome of the scar and transplant.
By choosing to use an infrared coagulator, Dr. Bolton ensures the very best closures for his patients by keeping the surrounding tissues and vessels in tact which makes a huge difference in the success of a better closure of the wound edges.
Oct 23, 2018 4:36pm

Hair Transplant Society User

It's been one year since my HT surgery with Dr.Bolton.The result has exceeded my expectations.My hair looks great.I haven't met one person who would think that I ever had anything done with my hair,and actually I have gotten some compliments from different guys whenever we had conversations about hair in gym and other places.Guys usually would...

view more

Feb 13, 2018 2:20pm

Rory Perimenis

The best! Very professional, the staff is great and everyone is very welcoming. Do not go anywhere else ! Phenomenal experience, highly recommend !

Oct 31, 2017 5:35pm

VLADIMIR M.

I started loosing my hair about 5 years ago and I had to do something about it. FUE was the method that I thought would be the best(so called scarless.not true,you get a lot of small scars).To be fair the doctor I picked did as good job as FUE could offer but the method does not give you enough hair,one year later I have had another FUE procedure...

view more

Aug 22, 2017 4:48pm

William Puckett

Very personable and professional. My discussion with Dr. Brett Bolton was both friendly and informative and through my research and experience believe him to be the best in his field. His staff was also very professional and friendly and I would highly recommend him to anyone considering a hair transplant!

Apr 23, 2017 9:49pm

Lu M.

Expectations were well communicated. Premeeting was truly consultative. All my questions were answered. From there they were a class act. Highly recommend going with Josh's lodging arrangement. I give them five stars.

Apr 21, 2017 4:24pm

Thomas K.

I had a H.T. with Dr. Brett Bolton about 18 mths ago and had a really great experience there- very happy with the results, especially with his ability to help conceal/blend a terrible, previous HT surgery I had with another doctor 20 years ago. It was such a difference, just wish I had gone to him the first time around. I'm getting ready to...

view more

Apr 01, 2017 11:18am

Ross Hughes

I visited dr. Bolton like many about my concerns about my thinning hair. I visited other hair restoration, but felt the most comfortable with Dr. Brett Bolton, josh and his professional staff. He was honest, didn't sugar coat anything which I appreciated. I had surgery in August of 2015. Couldn't be happier with my results. Best decision I ever...

view more

Mar 26, 2017 3:11pm

Andrew Cox

I had been experiencing hair loss for the past 10 years, my mid Twenties. I had been in denial of this fact, and family and friends, trying to be nice I guess, would confirm I was "crazy, you're not going bald!". I had researched hair transplants for years, and even had consultations with local hair doctors in my area.; Including the doctor who...

view more

Feb 16, 2017 10:28pm

Ric Boyd

It was an amazing experience From the time I got there to the time I left they made me feel very comfortable. The staff was very knowledgeable and Dr Bolton was extremely professional in his work. Mike the hair consultant was amazing and the results I have with my hair exceeded all my expectations You guys are champions!!!!!!! Thanks...

view more

Feb 01, 2017 9:24pm

Matthew G

From the moment I walked into Dr. Brett Bolton's office, I had a good feeling. Meeting with Josh and Dr. Brett Bolton for the first time only reinforced this feeling. They both gave me their undivided attention and answered all my questions. I was at a low point in my life as far as self-confidence due to my hair loss (which had seemingly sped up...

view more

Jan 29, 2014 3:32pm

Conoly B.

I was referred to Dr Bolton by a friend. I was very nervous at first but the staff made me feel right at home. Everything went as explained, my results magnificent. I see a huge difference and my self esteem has been boosted majorly.

Sep 22, 2014 5:13pm

D C

Great results great staff! 4 months and I look forward to more growth and density. Anyone wants to know more about my experience feel free to message me on here.

Dec 02, 2013 4:09pm

Sopheak Ou

I made up my mind to find the doctor who was able to show his work with the most detail and had the most examples. I knew the more he showed the better chance I had of having a good result. I found it amazing how few examples many doctors have on their site.

Mar 26, 2014 3:43pm

Luis F.

At 19 is when I really started having hair loss. It affected me emotionally. It made me feel old, and have no confidence. I was very excited to do the procedure! There were no problems, and everything healed perfectly. Staff was nice and friendly. I gained confidence, and also felt younger. I use to be shy, but not anymore. Had I known this would...

view more

Oct 23, 2013 4:13pm

Dino Maralit

My experience at GreatHairTransplants was great. I traveled in from England to have my procedure with Dr. Brett Bolton. Dr. Brett Bolton has a great staff, everyone was very helpful in this process. I look forward to my upcoming results from Dr. Brett Bolton!

Dec 04, 2013 6:20pm

Phillip P.

My experience was marvelous. I am so happy with my results and the decision to go forth and do the hair transplant. I would highly recommend Doctor Bolton to everyone i know. At first i was a tad weary, but the staff makes you feel right at home, and all my doubts were shortly thrown out.

Mar 04, 2014 5:15pm

J Steele

Dr. Brett Bolton was very professional, detailed and comforting during my procedure. Dr.Bolton, Josh and the nurses make you feel right at home. Dr. Brett Bolton is very detailed and to the point in explaining what can be done for your hair. I am very happy with my procedure and what he has done for me!

Jul 17, 2014 11:11am

Jeff C.

About four months ago I had my 2nd procedure done with Dr.Brett for more density. I was so thrilled with my results I personally wanted to do one more procedure just to add density. Its been a life changing event for me. I am so happy, and grateful. I highly recommend Doctor Bolton, staff is awesome too.

Dec 23, 2013 5:36pm

Steven B.

I am very happy with how my hair turned out. Mild pain but a very smooth procedure as well as a comfortable atmosphere. The staff was very accommodating and friendly had put my nerves at ease! To say i am satisfied with my results would be an understatement. I would recommend Doctor Brett Bolton to anyone i know

Nov 14, 2013 11:37am

William Anderson

Best service experience with hair for sure. My results are unbelievable. I constantly receive comments on how much younger I look!! Thanks to Dr. Brett Bolton and his staff I have received life changing results!