Hair Loss Doctor For Men & Women In Concord, California
Hair Transplant Surgery: Miami Hair Transplant, Fort Lauderdale Hair Transplant
hair transplant
is extremely simple.  It is all performed under local anesthetic, and takes only a few hours. It is virtually painless aside from the few initial local injections of anesthesia.  A hair transplant is done by removing the hair from the back of the head, and putting in the thinning or balding areas on the top of the head.  Once this hair is moved it should not fall out (This transplanted hair is not sensitive to the hormone conversion that caused the hair on the top of the head to fall out.) 
Hair transplants are available for all genders and all races.  A hair transplant surgeon not only has to take today into account, they also have to make a plan for the future. So that way whatever happens with the patients hair loss, they will look natural and it will continue to fit their face now and in the future. 
To Get the Most Natural Results the Procedure Must be Performed by an Artist!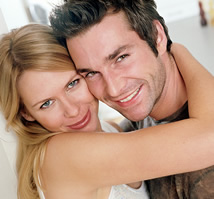 What makes a hair transplant different from other surgical procedures is the creativity and artistry needed to perform the procedure.  Surgically speaking any doctor could do it.  However, to get the most natural and undetectable results; the procedure must be performed by an artist!  There is so much creativity involved in hair transplant surgery.  One thing about human nature is that we are all unique.  We all have different facial features and different hair characteristics.  The color, coarseness and density of the hair vary from person to person.  It is imperative to take into account the vast variables of each individual's uniqueness when designing a hairline. A hair transplant surgeon not only has to take today into account, they have to make a plan for the future. So that way whatever happens with the patients hair loss, they will look natural and it will continue to fit their face in the future. 

Creating that First Impression
As a hair transplant surgeon, you are creating the first impression that an individual will make when meeting someone for the first time.  The first thing that people see when they meet you is your face.  Your face is framed by your hair line, and the size of your head is based on the amount of hair that you have.  If you have a receding hairline it takes away from the youthfulness of your look. If you have thinning or balding areas, your head may appear smaller and less healthy.
When a hairline is restored to its proper place, and the density is back where it belongs it creates a much more vibrant and youthful appearance, and restores the patients self confidence and self image.


COMPILATION GALLERY VIDEOS
Apr 21, 2021

I want to start off first by giving a huge thanks to Dr. Bolton along with Josh and the entire GHT team! I can't thank you enough and put into words how much it means to me for what you have done to help my situation. What you do for people is such a great thing, truly the best in the business at this. I'm 26 years old I started losing my hair...

Jan 20, 2021

My confidence was shot; I always wore a hat when I went out in public and did not want to date because I was afraid the ladies would want to run their slender fingers through my slender hair. But that was before I met Hair Doctor Extraordinaire, Brett Bolton. He changed my hairline and it changed my life. I opted for the "Max Harvest" technique...

Jan 14, 2021

brett is hands down the best there is. i am a retired ER doc and had my first transplant nov 2018 with excellent results. i went back nov 19 for a repeat - you cannot cover a vacant lot with one load of sod - and now i have a full lawn. No one can do this kind of miracle except Brett and his full laen crew

Dec 24, 2020

I chose Dr. Bolton because of his excellent reputation. He did a great job. No pain. Easy recovery and I'm very pleased with my results. He filled in my receding hairline and crown. VERY natural looking hairline. He treats each hair follicle like it's his own baby and that's what makes for graft survival and great results. Great job. Thanks Dr. B!

Nov 4, 2020

It has been about 4 months since my visit and procedure with Doctor Bolton,and i must say i am very satisfied with results so far.. I am a 32 year old male,and for the past 3 years or so i noticed my hair becoming much thinner and weaker... And after so many failed attempts,remedies and false information,i finally came to realisation that hair...

Oct 2, 2020

I came to Dr. Bolton from Tampa, FL, and I would not regret it. I am 19 years old, and was very anxious and scared at first, but Dr. Bolton and his team made it very comfortable for me during the surgery. I am 4 months in and am already very happy for the results. He is one of the best in the business. Would definitely recommend him.

Sep 7, 2020

I am more than happy with the procedure I had with Dr. Bolton a few days ago. This is my third hair transplant and my only regret is that he didn't do the first two. He and his staff are extremely professional and accommodating, creating a very comfortable environment. I would highly recommend using Dr. Bolton. With Dr. Bolton's procedure, I...

Aug 31, 2020

Went in on June 2019 and I am now enjoying the fact that I never have to wear a hat ever again! Toons of compliments from co-workers, friends and family telling me that my hair looks longer or my hair is growing. Definitely a life changing procedure. Very helpful staff. Dr. Bolton and Josh are the greatest. They help you with everything. I wouldn't...

Aug 3, 2020

Very professional and happy with the results. I was impressed to learn that the only thing Dr Bolton does is hair transplants and only 1 per day!! You get his FULL ATTENTION for that whole day and procedure. He made me the VIP and studied my male pattern baldness for my best results. Very detailed where to cut, place hair and angles for front...


22 YEARS EXCLUSIVELY DEDICATED TO HAIR TRANSPLANTS WITH UNSURPASSED RESULTS
Excellent