What is A Multiple Follicular Unit Graft?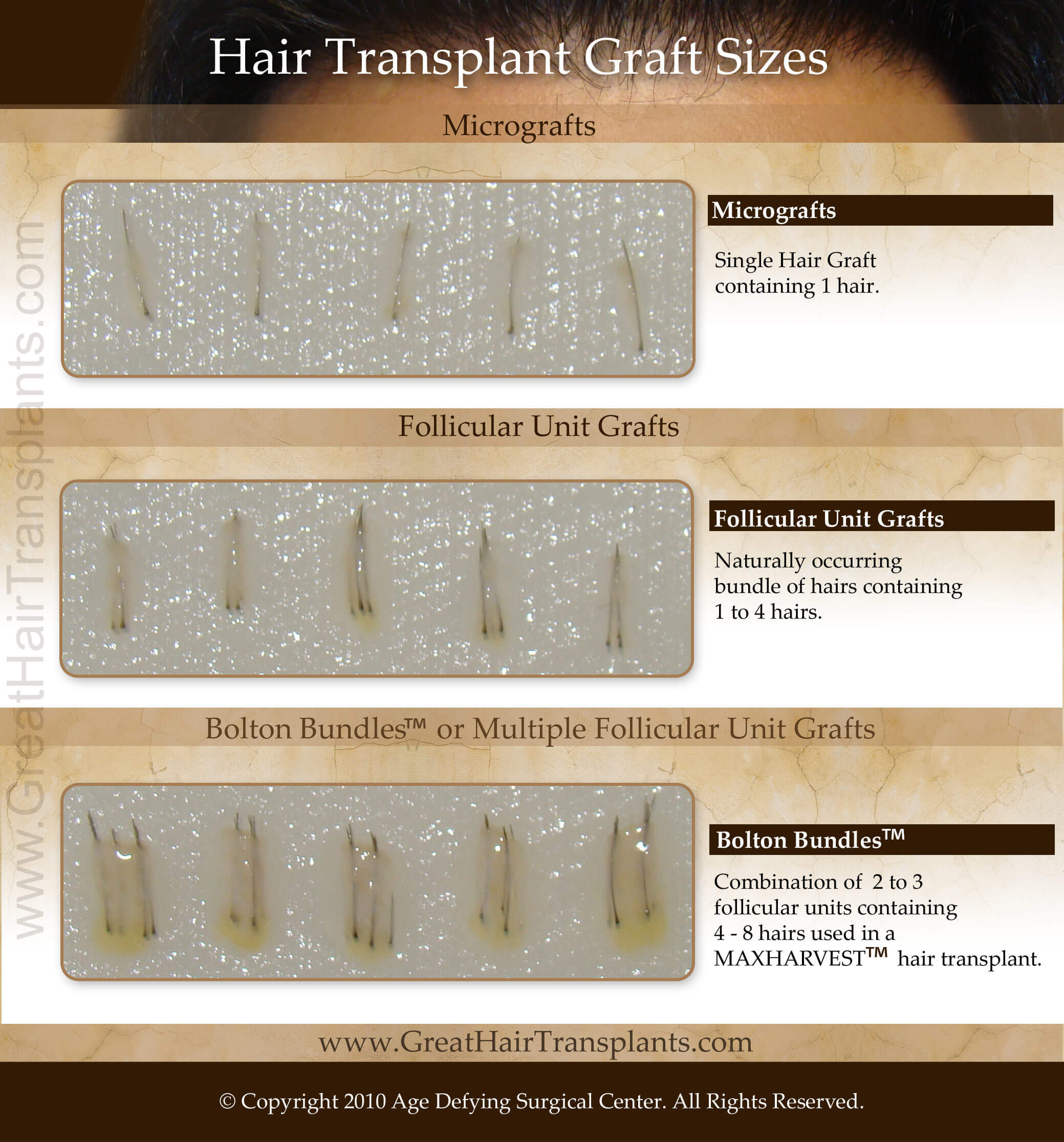 A 'micrograft' contains one hair.
A 'follicular unit graft' is a naturally occurring 'bundle of hairs' containing 1 to 4 hairs.
A 'Bolton Bundle' or 'multiple follicular unit graft' is a graft that contains 'more than one follicular unit' and has 4-8 hairs. These are NOT hair plugs but instead are slit grafts harvested using the same technique as follicular units. There are GREAT ADVANTAGES to using this PIONEERING TECHNIQUE.
Most hair transplant doctors do not use anything other than micrografts and follicular units. There are, however, a few pioneering doctors who have developed and perfected the use of multiple follicular unit grafts. Dr. Bolton is one of those pioneers. Because his goal is to achieve the best possible outcome for the patient, he developed a multi-follicular unit grafting technique that yields 2-3 times more hair in just One Procedure with more natural results. This is good news for those seeking hair restoration because more density means less surgeries and less cost to the patient.
Bolton Bundles
™

ARE more natural looking

When larger grafts are artistically placed behind the frontal hairline, the outcome is amazing. 4-8 hair bundles preserved and moved in their naturally occurring state are guaranteed to look 'more natural' because they ARE more natural. Using larger bundles speeds up the surgery and insures that delicate tissue is less likely to be damaged during transplantation because there are fewer separations.

Natural Looking hair transplants
are virtually undetectable
There is no need to get 3 or 4 surgeries to acheive the look you've dreamed about. If you want more hair and a natural looking result that can't be beat, contact our office about getting a free consultation today!