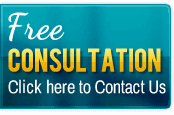 Dr. Brett Bolton's Patient Corrective Hair Surgery Burn Patient Testimonial Page
Click on image
Below to see Video

Testimonial Videos
Dr. Brett Bolton Corrective Hair Surgery Burn Patient From Scalding Hot Water Corrected
Dr. Brett Bolton performs corrective hair surgery on a patient who had scalding hot water accidentally poured on her as a toddler. Hannah struggled with the hair loss and and the scarred area through out her early childhood. Hannah was bullied at school due to the scarred area on her face and head. Dr. Bolton was able to correct it in a single procedure and Hannah and her mother could not be more pleased with the results!
Dr. Brett Bolton Patient Hannah MaxHarvest™
Oct 23, 2018 1:36pm

Hair Transplant Society User

It's been one year since my HT surgery with Dr.Bolton.The result has exceeded my expectations.My hair looks great.I haven't met one person who would think that I ever had anything done with my hair,and actually I have gotten some compliments from different guys whenever we had conversations about hair in gym and other places.Guys usually would...

view more

Feb 13, 2018 11:20am

Rory Perimenis

The best! Very professional, the staff is great and everyone is very welcoming. Do not go anywhere else ! Phenomenal experience, highly recommend !

Oct 31, 2017 2:35pm

VLADIMIR M.

I started loosing my hair about 5 years ago and I had to do something about it. FUE was the method that I thought would be the best(so called scarless.not true,you get a lot of small scars).To be fair the doctor I picked did as good job as FUE could offer but the method does not give you enough hair,one year later I have had another FUE procedure...

view more

Aug 22, 2017 1:48pm

William Puckett

Very personable and professional. My discussion with Dr. Brett Bolton was both friendly and informative and through my research and experience believe him to be the best in his field. His staff was also very professional and friendly and I would highly recommend him to anyone considering a hair transplant!

Apr 23, 2017 6:49pm

Lu M.

Expectations were well communicated. Premeeting was truly consultative. All my questions were answered. From there they were a class act. Highly recommend going with Josh's lodging arrangement. I give them five stars.

Apr 21, 2017 1:24pm

Thomas K.

I had a H.T. with Dr. Brett Bolton about 18 mths ago and had a really great experience there- very happy with the results, especially with his ability to help conceal/blend a terrible, previous HT surgery I had with another doctor 20 years ago. It was such a difference, just wish I had gone to him the first time around. I'm getting ready to...

view more

Apr 01, 2017 8:18am

Ross Hughes

I visited dr. Bolton like many about my concerns about my thinning hair. I visited other hair restoration, but felt the most comfortable with Dr. Brett Bolton, josh and his professional staff. He was honest, didn't sugar coat anything which I appreciated. I had surgery in August of 2015. Couldn't be happier with my results. Best decision I ever...

view more

Mar 26, 2017 12:11pm

Andrew Cox

I had been experiencing hair loss for the past 10 years, my mid Twenties. I had been in denial of this fact, and family and friends, trying to be nice I guess, would confirm I was "crazy, you're not going bald!". I had researched hair transplants for years, and even had consultations with local hair doctors in my area.; Including the doctor who...

view more

Feb 16, 2017 7:28pm

Ric Boyd

It was an amazing experience From the time I got there to the time I left they made me feel very comfortable. The staff was very knowledgeable and Dr Bolton was extremely professional in his work. Mike the hair consultant was amazing and the results I have with my hair exceeded all my expectations You guys are champions!!!!!!! Thanks...

view more

Feb 01, 2017 6:24pm

Matthew G

From the moment I walked into Dr. Brett Bolton's office, I had a good feeling. Meeting with Josh and Dr. Brett Bolton for the first time only reinforced this feeling. They both gave me their undivided attention and answered all my questions. I was at a low point in my life as far as self-confidence due to my hair loss (which had seemingly sped up...

view more

Dec 05, 2013 6:02pm

Jimmy F

From the start, speaking with Josh was incredibly helpful. Dr. Brett Bolton really stood out from the rest and I flew in for the procedure in 2010. Three years later I am still happy.

Feb 07, 2014 9:35am

Gary N.

Everyone in the office here really helped me to not be as nervous about my surgery as I was coming in. I was surrounded by positive attitudes, and felt very welcome in the friendly environment. Dr. Brett Bolton has an awesome team of nurses and of course Dr. Brett Bolton was the best!! He is so easy to make friends with, and I enjoyed just being...

view more

Jan 31, 2014 9:49am

Gary A.

I had dreaded the surgery for years, but I knew it was necessary if I wanted to repair my personal appearance. I saw two different surgeons before choosing Dr. Brett Bolton. Price was never the issue, I just wanted to chose a doctor that I felt understood my personal needs, and one that would be able to execute that result. I felt comfortable with...

view more

Dec 04, 2013 3:20pm

Phillip P.

My experience was marvelous. I am so happy with my results and the decision to go forth and do the hair transplant. I would highly recommend Doctor Bolton to everyone i know. At first i was a tad weary, but the staff makes you feel right at home, and all my doubts were shortly thrown out.

Nov 20, 2013 11:25am

Kris Puglisi

I had a wonderful experience my worries were put to ease by Dr. Brett Bolton and his staff!

Jan 09, 2014 3:22pm

Felix A

I had my first procedure with Dr.Bolton's associate Dr.Huebner 5 months ago. I'm incredibly happy with my results so far. I can't believe how natural my hairline and density look so early. No one knew I had hair loss from always wearing a hat I have no signs of doing a procedure. I can not find my any scar ! The entire GreatHairTransplants staff...

view more

Dec 16, 2013 6:12pm

Scott F

Hi I'm Scott one of Dr. Brett Bolton's patients. I would have to say hair loss affected me as an actor its very important to look my best. When you come to Greathairtransplants everyone treats you as a friend including Dr. Brett Bolton. The procedure went amazing they give you food, snacks, and candy lol. It was a very fun comfortable experience...

view more

Oct 21, 2013 4:49pm

David Rosenblatt

My experience at GreatHairTransplants was excellent. I can't thank Dr. Brett Bolton enough, the staff, facility, technique, and overall experience was beyond my expectations. The results are phenomenal! I am happy to share any information about my experience at GreatHairTransplants.

Jul 16, 2014 2:21pm

John C

I'm incredibly grateful for what Doctor Bolton has done for me. My results over the year improved and kept getting better each month by month. It was worth the time, effort and investment to feel great about yourself and have a full head of hair in less than a year. I feel very fortunate to have found such a great practice.I had a second procedure...

view more

Dec 05, 2013 1:11pm

Jack W

From the minute we stepped into the office we were given a friendly, professional service and were sensitive to my needs. My results are as good or better as I initially thought.