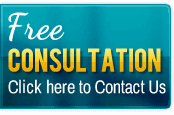 Hair Transplants Reviews, Ratings and Testimonials - Dr. Brett Bolton - Great Hair Transplant
Click on Image
Below to see Video
Request Patient Referral List
HAIR TRANSPLANTS PATIENTS REVIEWS / TESTIMONIALS
A comparison of Dr. Bolton and a Well Known National Clinic We'll Call "Clinic B"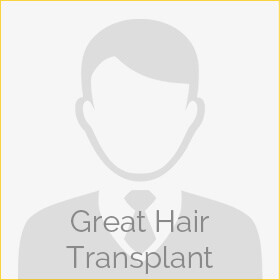 Richard
your staff made feel at home ...

Thanks to you Dr. Bolton and your staff for everything you did for me very professional and at the same time you and your staff made feel at home and also Josh did a great job explaining me step by step the entire procedure and also I have to mention the four beautiful nurses that were in the surgery room can not forget Ammie with her charming smile. Thanks again and will be watting for the follow up chart you mention.....Thank you so much to each and everyone of you!
—Richard
---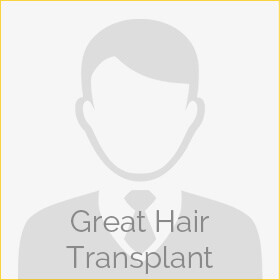 Ben K
delivered honest, measurable results...

Losing hair was an unfortunate reality that hit me like a ton of bricks. I couldn't believe it. I was a healthy, 20 year old in my second year of college. Dr. Bolton and his team took me under their wing and delivered honest, measurable results. The procedure was quick and painless. The regrowth has been fantastic. My only regret is not having called for a consultation sooner.
Ben K
---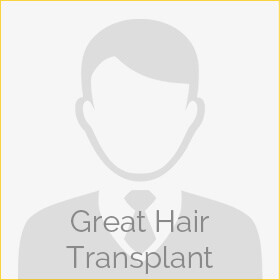 Joe Russo
The caring attitude and professionalism demonstrated by all the staff distinguish this firm from all others...

I have had the priviledge of being a client of Great Hair Transplants and have been associates with Dr. Bolton, Josh Engoren, and Amy Schmitt for approximately one year. My experience with these individuals and this clinic has been exceptional. The caring attitude and professionalism demonstrated by all the staff distinguish this firm from all others. The staff was informative during the entire process from initial consultation of hair transplant issues, expectations of restoration, follow-up services and information regarding final results. My experience with Great Hair Transplants has been worth the investment. I would recommend this clinic to anyone who desires to present their best and most positive appearance.
—Joe Russo
---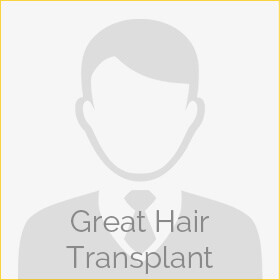 Frank L
completely painless...

I was amazed at the amount of hair you were able to transplant and the procedure was completely painless.  I also want to thank your staff.  The time spent during the procedure was analogous to time spent with good friends.
Frank L
---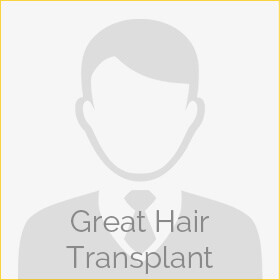 Luis S
The scar is healed and invisible...

I would like to express my sincere appreciation to you and your very kind staff for the expert hair transplant performed over a month ago.  The scar is healed and invisible.  I can actually see new hair growth.  It is a miracle!
Luis S
---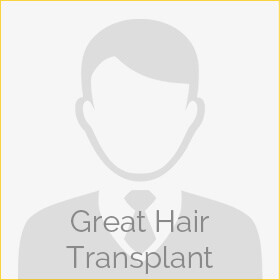 Roger C
I would recommend you to all if my friends...

I have never had a better experience in the medical field.  I would (and do) recommend you to all of my friends.
Roger C
---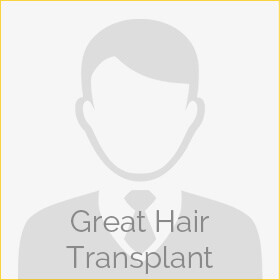 John L
Professionalism and concern for detail...

Dear Dr. Bolton,
I just wanted to thank you and your staff for a great experience.  You have an awesome team...and the professionalism and concern for detail very impressive. I also appreciated the genuine sincerity in trying to deliver to me the best possible outcome. I appreciated the non-rush approach to the presentation and specifically answering all of my questions.
Great job!...please share my gratitude with your associates. I look forward to my impending results. Thanks again Dr. Bolton...I will see you soon.
John L
---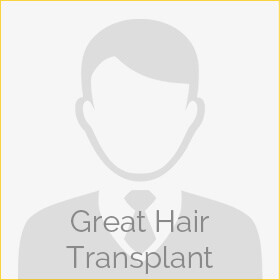 Esteban O
my hair has grown more than I could imagine....

"I had struggled with hair loss since my early 20's. I had considered hair transplants but had my doubts and was very skeptical. When I visited Dr. Bolton's office I was more than impressed with the level of courtesy and professionalism of the entire staff and with the consultation as the entire procedure was explained in detail, leaving me confident and excited about having the hair transplant done. It has now been only 4 months since my procedure and my hair has grown more than I could imagine. I have another 8 months before the process is complete and look forward to watching my hair get thicker and fuller. I hold the upmost gratitude for Dr. Bolton and his entire staff for making this significant change in my life."
Esteban O
---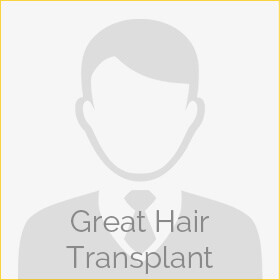 Chris S

Dear Josh,
Just one word… AMAZING!!! Dr. Bolton is a genius, there's no other way to describe him. My stylist (I've been going to the best rated in Tampa, owner of the shop) can't believe the density and blending technique. He's seen it all, and he says by far it's the best he's ever seen. It's spectacular and coming along exactly as the curve diagram you sent me explained. My surgery was on 12/21 and 3 months later I have a FULL HEAD OF HAIR, with more on its way (if I feel gently with my fingertips, I can feel the little new bristles coming in). You can no longer see my scalp at all – I can only imagine what it will be like in a few more months. Why WOULDN'T any man avail himself of such a procedure? I promise to put pics of the scar on the forum site, I just haven't had the opportunity to get any pics thus far. But, the scar is almost unperceivable, and "the ledge" is gone after 3 haircuts . I couldn't be more pleased with the results. Please extend my gratitude to everyone who helped me with my procedure, and my thanks to you personally for your excellent communications throughout the process.
You guys ROCK!
All my best,
—Chris S
---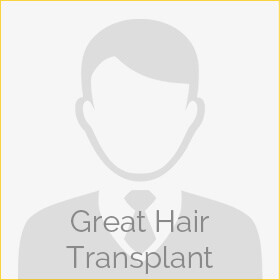 Eyob S

Dear Josh,
I sincerely appreciate the role you played in making my dream come true! Please continue to help those who cannot make their dreams come true without help from people like you and Dr. Bolton.
I, for example, would have settled for two procedures if you had not given me a generous discount! Thank you again!
—Eyob S
---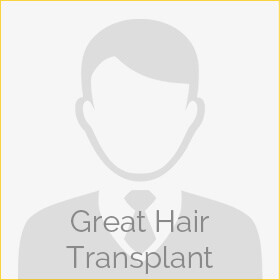 Patient C,

Dear Dr. Bolton,
I want to thank you for making my hair look amazing again!  As I told you I had three procedures with Clinic B prior to coming to you.  The experience between you and Clinic B was night and day! [read more about Bolton vs. Clinic B and see before and after photos]
---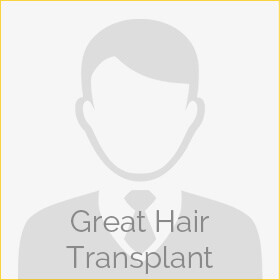 Jeff

Amy,
You and the whole team at Dr. Bolton's office are truly amazing! I was so surprised to hear a voicemail from Dr. Bolton today, your note and Josh's follow up - Thank you so much!
I was also really impressed with how everyone in the office speaks to one another. When I was in your lobby I enjoyed hearing your friendly banter.
I'm still healing, but so far very happy with my decision to choose Dr. Bolton and I look forward to the great results.
Thank you again - you guys are wonderful!
---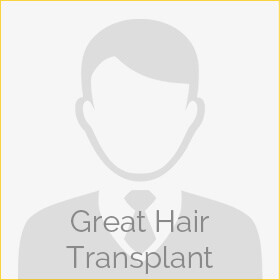 Marc S.

I'm just blown away by this negative feed back I am reading and really question these are from actual patients , I myself had been to two different doctors before coming to Dr.Bolton and had spent 10's of thousands of dollars , I really was in a state of depression when I would look in the mirror at what I had spent and still had bold spots, even the areas that had some hair was still thin. I really thought I would be wearing a hat for the rest of my life and pretty much gave up on the dream of having my hair back , then I saw the videos and I made an appointment with Dr,Bolton , long store short . this is the best decision I have made and every time I look in the mirror now , I just can't believe it , If you are considering having this procedure done , Dr.Bolton is your man ,
Dr. Bolton ,I am so thankful our paths crossed ,Thank you !
---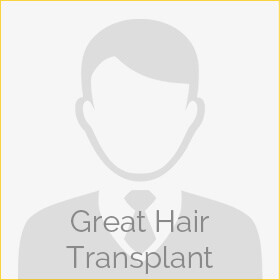 Paula S

I had my first procedure with Dr. Bolton 8 years ago. Today, I am a different man and I owe it him and his professional top notch medical team. He showed me the way to looking younger and feeling better about myself. This is a very competitive field and I did my homework and felt back then as I do today that Dr. Bolton and his staff did an excellent job.
---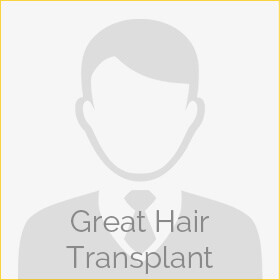 Ron Z

I have had a great experience. I got my procedure done a year ago, and I see such a huge difference and got more confidence . now i able to go outside with my girlfriend without any hesitation :)
---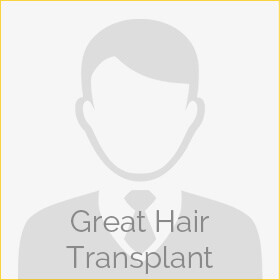 Dan L.

I'm almost kind of class 6 or class 7 bald. Because of this I couldn't do any social life or even sometime hate to take my own photo. But after my research, I have chosen Dr.Bolton to do my hair transplant. Dr.Bolton is very kind and excellent in his work. Dr.Bolton filled my whole head in one procedure. Josh and all the staffs are very nice and kind. If you are looking for hair transplant. I highly recommend Dr. Brett Bolton. Can't wait to see my results. I will post my before and after pictures sometime later.
---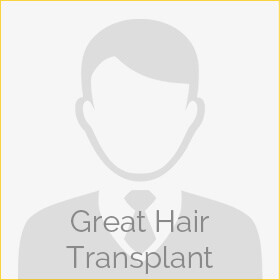 Anthony C.

Dr. Bolton is the greatest!!! To get a real customer's perspective, please call or text me at 636-346-1938. I would be happy to share how everything truly is.

I had lost a lot of hair, front hair line, temps and crown. As you can see in my pictures, Dr. Bolton has given me my full thick hair back.

I searched for years for the right doctor. Couldn't find one. I knew the procedure had to exist, somewhere. The only issue was whether I could find it, and then afford it.

Out of the blue, it him me like a ton of bricks --- I should be searching for doctors that do this for celebrities.

From searching and message boards, I kept seeing Dr. Bolton's name over and over again, from people like Hollywood barbers and stylists that said they send their balding clients to Dr. Bolton in Florida.

That's when I looked up Dr. Bolton and his procedure. I spent months watching every video, reading every story and memorizing his entire site. After finally working up the courage, I called Josh and we got things in motion.

I flew to Florida in Jan 2016, and had my first procedure, which went amazing. You can see that in my shared pictures.

I had so much success, and enjoyed the results so much that I had a 2nd procedure in Jan 2017 to really pack in more fullness and density. --- I'm a hair junkie :)

As a 39-year old, my hair looks far better than about 85% of all males on the planet that are my age.

I can never stop thanking Doctor Bolton.

---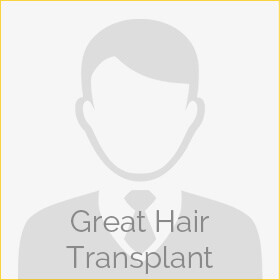 Ed P.

I had my procedure done on January 17th with Dr. Brett Bolton. I choose Dr. Bolton after visiting various doctors in the area. I looked into the FUE procedure and was not impressed. My hair loss was too substantial. Dr. Bolton's web-site was filled with countless before and after photos and surgical procedures videos, from start to finish. My final decision was based on his patients results and the doctors expertise. I read the negative reviews on Yelp and felt compelled to tell my experience. It looks like the reviews are bogus. My experience was the exact opposite of the negative reviews. I experienced very little pain throughout the process. The office was in contact with me continuously. Dr. Bolton responded to texts immediately. Dr. Bolton had a tremendous amount of successful satisfied patients on many other review sites that relates with my experience. It's now been a little over 2 months and I am starting to see growth in my crown, top of my head and hairline. I am stunned at my result so far and can not wait to see my finished hair growth. This was the best decision I have made in my lifetime. No more baseball caps for me! If you want great results,Dr. Bolton is the only choice. On a final thought, I received 14,000 hairs and my scar is virtually undetectable. No office that I visited was able to offer me these results.Hope this helps in your decision making process.
---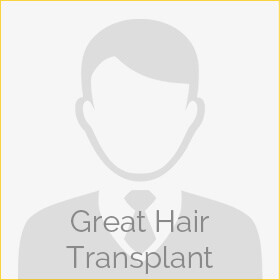 Moe A.

I've had several transplant surgeries with various transplant surgeons since the 90's to keep ahead of my hair loss. My latest surgery was last year (2018) with Dr. Bolton and the results are the best I have ever seen, especially compared to the work of my previous transplants. I had a decent hair line from the earlier work but had since lost a lot of hair on the top and in the crown area. I also had noticeable plug scars and suture line scar in my donor area from the previous surgeries that prevented me from having short haircuts. Dr. Bolton's transplant filled in a lot of the density that was missing - as well, he rebuilt my hairline slightly to give it a more natural look. When he took hair from my donor area, he was able to remove a lot of the scar area from the previous transplants and I can now get my haircuts much shorter than before. The suture line from his surgery is nearly undetectable, which floored me; I don't know why the previous surgeons didn't use this suture method because based on my results this would have prevented the scars from being so visible in the first place. I'm not sure I would call it revolutionary, but it seems that this harvesting and suturing method can easily be learned and repeated by any doctor; they're just not doing it.

Before I chose to get my surgery with Dr. Bolton I reviewed his online videos countless times; I met with him personally and he discussed my options, which he told me should be good since he felt I had decent elasticity - but he downplayed how much density I would get as a lot of my donor area was compromised from the inefficient harvesting methods of the previous transplant work. What really put me over the top was seeing in person the result of the work he did on someone who had happened to work for one of my previous surgeons. I didn't realize he had any transplants done until he told me, and his hairline was really, really natural looking. He had no scar from the suture line that I could see until he pointed it out after a few minutes of looking.

Note - I did investigate the FUE method, but I opted not to go with it for several reasons including the depletion of useable donor, and limited amount of density. I needed A LOT of density and FUE seems limited in that area. Though my surgery was relatively painless, I did have some swelling afterwards which is an advantage of FUE from what I understand. The result of Dr. Bolton's procedure is that my linear scar is almost undetectable, and I have more donor area to take from.

From my experience, I will tell you that his surgical efforts in my case were nothing short of miraculous as the work is truly artistic both on my hair transplants and suture line.
---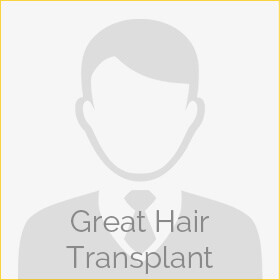 Will M.

Had a great experience with Dr Bolton, josh and the team, felt like I was at home. Great experience and the procedure was painless most of the time I was eating watching Netflix and just chilling.

Now I'm at 3months after my procedure and the results are looking amazing at only 3months I have lots but lots of new growth, and I still got 9more months to go very happy. With everything so far, Dr Bolton also gave me more then what I paid for I was surprised when he told me he was gonna give me more then what I expected. He seemed like a very humble Dr and he cares on what he does. Can't wait for my year mark Thanks Dr Bolton and staff.
---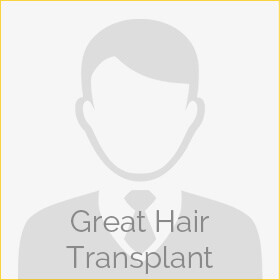 Rmew O.

Dr. Bolton is the best Hair transplant doctor out there period. I dealt with Dr. Bolton and mostly Josh and I must say they are so caring. They really look after you and make sure you are taken care off. Dr. Bolton cares about his patients. He goes above and beyond to make sure that everything is ok from the day of the surgery and after. He will even call you personally to check on you to make sure everything is okay. Dr. Bolton is the best at what he does and he will give you more of what you paid for. I promise you that. In the end I got more hair and I got my confidence back. Thank you Dr. Bolton for all that you do to help us out in need.
---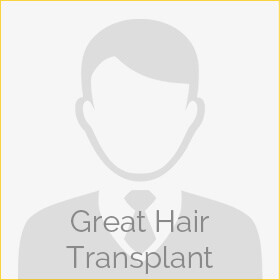 Brandon W.

They did a great job improving my hair loss situation. Hair loss began in my 20's and now I have made great improvement the last 8 months. I noticed results from procedure in 3 months, and dramatic results around 6 month mark. I recommend them
---
Check it... More Reviews / Testimonials from www.HairTransplantSociety.com
COMPILATION GALLERY VIDEOS
Oct 23, 2018 4:36pm

Hair Transplant Society User

It's been one year since my HT surgery with Dr.Bolton.The result has exceeded my expectations.My hair looks great.I haven't met one person who would think that I ever had anything done with my hair,and actually I have gotten some compliments from different guys whenever we had conversations about hair in gym and other places.Guys usually would...

view more

Feb 13, 2018 2:20pm

Rory Perimenis

The best! Very professional, the staff is great and everyone is very welcoming. Do not go anywhere else ! Phenomenal experience, highly recommend !

Oct 31, 2017 5:35pm

VLADIMIR M.

I started loosing my hair about 5 years ago and I had to do something about it. FUE was the method that I thought would be the best(so called scarless.not true,you get a lot of small scars).To be fair the doctor I picked did as good job as FUE could offer but the method does not give you enough hair,one year later I have had another FUE procedure...

view more

Aug 22, 2017 4:48pm

William Puckett

Very personable and professional. My discussion with Dr. Brett Bolton was both friendly and informative and through my research and experience believe him to be the best in his field. His staff was also very professional and friendly and I would highly recommend him to anyone considering a hair transplant!

Apr 23, 2017 9:49pm

Lu M.

Expectations were well communicated. Premeeting was truly consultative. All my questions were answered. From there they were a class act. Highly recommend going with Josh's lodging arrangement. I give them five stars.

Apr 21, 2017 4:24pm

Thomas K.

I had a H.T. with Dr. Brett Bolton about 18 mths ago and had a really great experience there- very happy with the results, especially with his ability to help conceal/blend a terrible, previous HT surgery I had with another doctor 20 years ago. It was such a difference, just wish I had gone to him the first time around. I'm getting ready to...

view more

Apr 01, 2017 11:18am

Ross Hughes

I visited dr. Bolton like many about my concerns about my thinning hair. I visited other hair restoration, but felt the most comfortable with Dr. Brett Bolton, josh and his professional staff. He was honest, didn't sugar coat anything which I appreciated. I had surgery in August of 2015. Couldn't be happier with my results. Best decision I ever...

view more

Mar 26, 2017 3:11pm

Andrew Cox

I had been experiencing hair loss for the past 10 years, my mid Twenties. I had been in denial of this fact, and family and friends, trying to be nice I guess, would confirm I was "crazy, you're not going bald!". I had researched hair transplants for years, and even had consultations with local hair doctors in my area.; Including the doctor who...

view more

Feb 16, 2017 10:28pm

Ric Boyd

It was an amazing experience From the time I got there to the time I left they made me feel very comfortable. The staff was very knowledgeable and Dr Bolton was extremely professional in his work. Mike the hair consultant was amazing and the results I have with my hair exceeded all my expectations You guys are champions!!!!!!! Thanks...

view more

Feb 01, 2017 9:24pm

Matthew G

From the moment I walked into Dr. Brett Bolton's office, I had a good feeling. Meeting with Josh and Dr. Brett Bolton for the first time only reinforced this feeling. They both gave me their undivided attention and answered all my questions. I was at a low point in my life as far as self-confidence due to my hair loss (which had seemingly sped up...

view more

Dec 03, 2013 2:06pm

Sam

Traveled in for the best possible results and had a great result and experience

Nov 27, 2013 6:45pm

Joey Durie

I was going to the big name corporate guys in Orlando but figured I should get a second opinion. That was the best thing I could have done. I basically got twice the hair for the same cost and I know that I needed those extra hairs. I would to have gone back at least 2 x to get what Dr. Brett Bolton did in one step.

Sep 12, 2014 10:59am

Forest D.

I am so happy with my results! Its been a blessing. The procedure was smooth and quick, painless and relaxing. Everyone in office was great

Mar 28, 2014 3:40pm

Jerry M.

The MaxHarvest procedure has changed my life. Quite skeptical in the beginning Ill admit, but I'm walking proof that just one MaxHarvest procedure with Dr. Brett Bolton can give you the same result that I have. I figured that if I was going to have to procedure I may as well go ahead and double the density! My hairline and crown area are both...

view more

Jan 28, 2017 7:39pm

Lak Nar

I'm almost kind of class 6 or class 7 bald. Because of this I couldn't do any social life or even sometime hate to take my own photo. But after my thorosearch, I have chosen Dr.Bolton to do my hair transplant. Dr.Bolton is very kind and excellent in his work. Dr.Bolton filled my whole head in one procedure. Josh and all the staffs are very nice and...

view more

Jan 22, 2014 1:44pm

Daniel Archer

I'm in England and had the confidence to fly to Florida to get the procedure done at GreatHairTransplants. I am still feeling GREAT and very excited about seeing the hair come through, the time will soon whizz past and I will have new hair. Can't wait! I will keep sending pics Thanks again Daniel

Nov 20, 2013 1:24pm

Greg Shaffer

Very leery at first after bad energy given from other consultations with other companies. After meeting Josh my fears immediately faded away and I knew I had finally found a company that would be able to give me the result that I was looking for. The staff was very accommodating not only by providing transportation to and from my hotel room, but...

view more

Mar 07, 2014 3:53pm

Ron Zuckerman

Dr. Brett Bolton is very gifted, and I highly suggest that anyone who has suffered with hair loss ( no matter how difficult of a case you think you may have) to go see this guy before you give up on yourself. I am beyond ecstatic with my progress. I have absolutely no regrets what-so-ever. My family and friends are very happy for me. I will say...

view more

Jul 11, 2014 3:20pm

Tom Y.

Its been a pleasurable experience. Everyone in the office is great. They are accommodating, and attend to your needs. My expectations were met, for sure! If not, exceeded. I am a very happy, happy man. thank you!

Dec 20, 2013 4:05pm

Larry M

I will show you my HAIR- Not my face because I am a musician and celebrity who was losing my very thin hair. And it was my trademark. NO ONE COULD KNOW I was doing everything to try to keep an/ or grow back my hair. Any and all medical nutritional options I pursued. I researched intensely an found Dr. Brett Bolton an his medical staff. I have very...

view more