Best Hair Transplant Surgeon In Pittsburgh, Pennsylvania
Turn Thinning Hair into Thick Hair
Dr. Bolton can give you MORE HAIR than other surgeons ... but how?
"If it looks completely natural, and boosts density by two to three times, why wouldn't I use ALL my options to give patients the best possible result?" — Dr. Brett Bolton

Do you want to turn your thinning hair into to thick hair? There is something unique about Dr. Bolton's hair transplant techniques that produces the following results:
| | |
| --- | --- |
| 1 | You will get MORE hair in One Procedure than you would at other clinics |
| 2 | You will get MORE NATURAL RESULTS and better quality results |
| 3 | Your cost will be lower |
Dr. Bolton uses a special hair transplant technique that he co-developed and refined in the late 90's and early 2000's. The technique is called Multi-Unit Hair Grafting™ and it is so unique that the industry standard for pricing, price by the graft, is not applicable with this method of hair transplantation.
Pricing by the hair graft simply does not work with a Dr. Bolton surgery - but why?
Grossly detectable hair plugs were the norm in the mid to late 90's and Dr.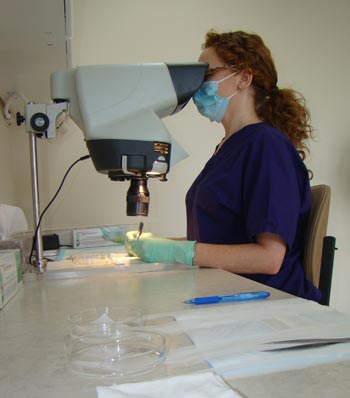 Bolton found himself correcting many of the old style surgeries. In doing so he had a unique opportunity to observe a wide variety of styles and blaze a new trail for himself. As a doctor who would not conform to standard conventional trends, he was not satisfied with the new follicular unit transplantation (FUT) ONLY. Doctors conforming to FUT exclusively use grafts that have 1 follicular unit or 1-4 hairs per graft. The use of FUT's made hair transplants look natural but in Dr. Bolton's opinion, the results were lacking in density. Old style pluggy grafts that had as many as 20 hairs were not an option either because of outdated harvesting techniques, size and unnaturalness. That's when he began to use a combination of grafts. Micrografts or '1 hair grafts', made the frontal hairline completely natural looking. Behind the hairline, a combination of standard follicular units and what he now calls "multiple follicular unit grafts" were the answer to thicker fuller hair transplants.
Patients who receive thick natural-looking results don't seem to mind the unconventional graft size!
Instead of only 1 follicular unit, the multiple follicular unit graft contains 2-3 follicular units or 4-8 hairs - hence twice the density. Not harvested with old punch biopsy instruments, this new style slit graft is the very same thing as a follicular unit - just slightly larger. When placed behind the frontal hairline it doubles the density of standard transplantations and can be packed in tightly for a natural look because it doesn't rob neighboring grafts of the underlying blood supply. It also looks more natural because more hairs are moved as one naturally occurring pattern and not artificially repositioned one follicular unit at a time.
More Hair Means Less Surgeries and Lower Cost for Patients
Although not conventional, Dr. Bolton's pioneering techniques are hard to oppose because the results speak for themselves. Dr. Bolton's transplants are thick and natural-looking. Often times, it only takes One Procedure to yield satisfying results. Meet with Dr. Bolton for a free consultation and see hundreds of photos and videos testimonials. When potential patients arrive for a consultation often times they are able to meet patients returning for their 4 month or 1 year follow up. Potential patients can also request a patient list to speak to existing patients on the phone.
COMPILATION GALLERY VIDEOS
Apr 21, 2022

I was apprehensive going into this but I'm glad I did it! I live in CT near New York City and there are a few places in NYC with good reputations that I had looked into for hair restoration but in the end it was Dr. Bolton that I chose. I had to travel to get the procedure done but I'm completely thrilled with results. Dr. Bolton is great! He...

Apr 8, 2022

Great experience and results! Dr. Bolton and staff are amazing! If you are thinking about getting a hair transplant don't go anywhere else. Dr. Bolton will give honest expectations and outstanding results. His whole team is great and I couldn't be happier with my results. I have had a procedure with Bosley and Dr. Bolton blew them away with the...

Mar 30, 2022

My experience with Dr. Bolton and his staff was excellent. I initially had contact with Mike Anticoli who answered many questions I had about my condition and the possible treatment options. Mike was great from start to even today, months after treatment. They both did follow up calls to me after the procedure. Mike was in contact with me daily for...

Mar 23, 2022

So far, so good! Had my hair transplant last October. Been in contact with Josh, Dr. Bolton's correspondent, since day 1. Can't recommend either of them highly enough. I'm currently only at 5 months but my hairline has already dramatically improved and I'm seeing lots of new hairs popping up. I'll keep everyone updated as the months progress. I'...

Mar 23, 2022

I had a Max harvest plus procedure with Dr Bolton in October 2020. I had anxiety about the strip being taken out before the procedure, but I can confirm that it does not hurt whatsoever. Dr. B is highly skilled with the scalpel and uses a perfect amount of local anesthetic so there is no discomfort at all when the strip is being taken out. Dr B...

Mar 21, 2022

First let me start off by saying getting a hair transplant is not something anyone should be ashamed of male or female. This like any cosmetic surgery is to help with your self esteem and at the end of the day that's all that matters not someone else's opinion. When you do decide to go on that adventure, please do your research and consider Dr....

Mar 21, 2022

My experience with Dr. Bolton and his staff second to none…. If you're thinking of doing what I did and you're on the fence about it get off the fence I've done all the legwork for you go see Dr. Bolton he's going to change your life like he changed mine… exceeded all my expectations ..he's staff is very professional you are there for the day and...

Mar 17, 2022

I flew from Montreal (Canada) to have the surgery. Let me tell you that the service was excellent and the surgery went extremely well. The surgery occurred on May first of 2019 (approx. 6000 hairs to lower my hair line). I will post pictures in six months. I've had an excellent service from the whole team. Dr. Bolton and josh gave me their personal...

Mar 7, 2022

The results speak for themselves - absolutely uncanny. Like many others, I was naturally a skeptic of hair transplants and the results they could provide. I had already undergone a FUE transplant (not recommended) elsewhere a couple years earlier and did not obtain the results I was hoping for. So, of course, my skepticism was even higher than...

Feb 14, 2022

I had a hair transplant with Bosley in New Orleans four years ago. As you can see from the before photos, it wasn't a huge success. I had significantly less hair after a year than I had before the procedure. Dr. Bolton's name and a glowing recommendation from my hairstylist were given to me last year. I took a risk, scheduled an appointment,...


25 YEARS

EXCLUSIVELY DEDICATED TO HAIR TRANSPLANTS WITH UNSURPASSED RESULTS

Excellent